News in brief:
Earn double Avios with Marriott and Accor – but still not worth it
We covered the new British Airways 'double Avios' promotion last week – you can read full details here and register here if you missed it.
(For the few of you still struggling to get the site to accept your registration, I have no news.  BA was as confused as you when I last raised it with them.)
As part of the offer, British Airways has also launched special deals with Marriott and Accor.  I don't want to spend too much time on them – one of these is not good and the other is pointless.
The Marriott offer:
As this page of ba.com shows, you usually earn between 1-2 Avios per $1 at Marriott hotels, depending on brand, if you choose to take Avios instead of Marriott Bonvoy points.  During this offer, you will get a 50% bonus.
You must book via the Marriott website by 18th October 2019 and complete your stay by 31st October 2020.
Is it worth it?  With a 50% bonus, you're getting 1.5 to 3 Avios per $1 depending on brand, worth 1.5p to 3p.  If you'd taken Marriott Bonvoy points, you would earn 5-10 base points per $1 which (at my valuation of 0.5p per point) is worth 2.5p to 5p.  Taking Avios is the worse option.
If you collect both Bonvoy points and Avios, you should keep on choosing to earn Bonvoy points on your Marriott stays.  If you aren't bothered about Bonvoy points, you should continue to keep your Bonvoy account set to 'earn miles' and take Avios – they are less valuable but at least you will use them.  The 50% Avios bonus doesn't change the maths either way.
The Accor offer:
….. is a waste of space.  You earn 50% bonus Avios in British Airways Executive Club for stays between 18th September and 31st December if booked on accor.com between 18th September and 18th October.
Here's why it is rubbish:
Even with the 50% bonus, you are worse off.  If you have no interest in earning Accor points when you stay, set up your Accor account to credit your stays to Iberia Plus, not British Airways Executive Club.  (This is what I do on my occasional Accor stays.)  You will be better off, and you can use 'Combine My Avios' to move the points from Iberia Plus into British Airways Executive Club.
You can learn more about the Marriott and Accor deals, as well as similar deals with Hotels.com and booking.com, on this special page of ba.com.
PS.  BA's 'double hotel Avios' page mistakenly claims that Accor earns 2.5 Avios per €1. This is wrong.  If you don't believe me, look at the ba.com hotel partners page, which correctly shows that Accor earns 2.5 Avios per €2.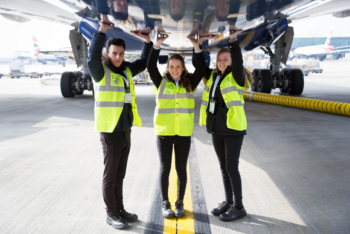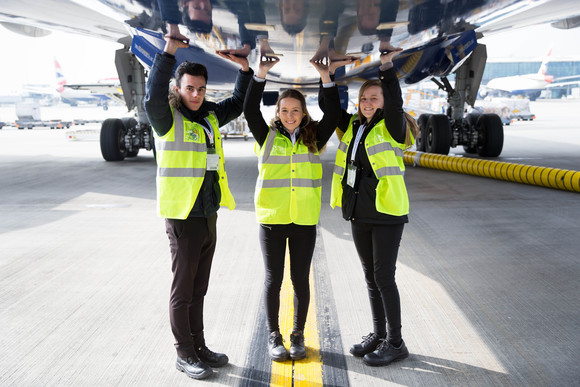 Send your children on the British Airways work experience scheme
If you have a child at school or sixth form college (not university), British Airways is currently accepting applications for its Spring 2020 work experience scheme.
Positions are available at Heathrow (customer facing, operations, engineering, Waterside HQ), Gatwick (customer facing and engineering), Glasgow (engineering) and Cardiff (engineering).  There is also a gliding scholarship in High Wycombe available.
Each placement lasts for five days and will require a week off school.  Historically each of the three annual intakes has taken over 200 children.
You can find out more on the British Airways careers website here.  The deadline to apply is Wednesday.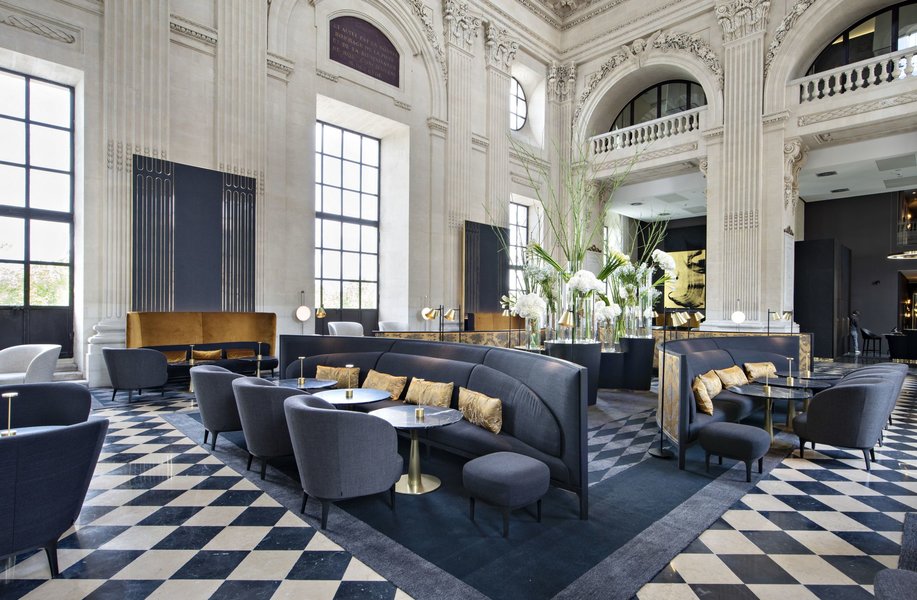 100% bonus when you buy IHG Rewards Club points
I wouldn't blame you if you were getting jaded about the sheer number and frequency of hotel 'buy points' offers recently.
Today, you can get:
100% bonus when you buy Hilton points (link here)
40% bonus when you buy Hyatt points (link here)
30% discount when you buy Marriott points (link here)
IHG Rewards Club has now jumped back into the game for a few days with a 100% bonus, which as generous as you ever see.
The deal ends TOMORROW, 24th September.
The page to buy points is here.  It does not seem to be a targeted offer.
The standard prices, before the bonus, are:
1,000 – 10,000 points for $13.50 per 1,000 points
11,000 – 25,000 points for $11.50 per 1,000 points
26,000 – 100,000 points for $10 per 1,000 points
With a 100% bonus, you would be able to buy 200,000 IHG points for (at current exchange rates for $1,000) £801.  
At the top end of the IHG Rewards Club portfolio, you have InterContinental properties which top out at 60,000 – 70,000 points per night. The new and impressive looking InterContinental Lyon pictured above is available for 55,000.
You should look at this if you have a 'buy points' target for the latest Accelerate promotion – although it makes more sense to buy 7,000 and get the bonus than buy 1,000 for no bonus.  If you are topping off your account, it is also a good deal irrespective of the exact cents per point cost.  The maximum number of points you can buy per year is 200,000 (ie 100,000 plus the 100,000 bonus if you were offered the maximum 100% extra).
You can buy via this link.  The offer ends TOMORROW, 24th September, so you don't have much time.
Click here to read or make comments on this article. Any corrections will appear here. To see all recent articles visit our home page.
Booking a hotel today? Click here for our summary of the best current hotel promos.
Looking for a new rewards credit card? Check out all the latest offers here.